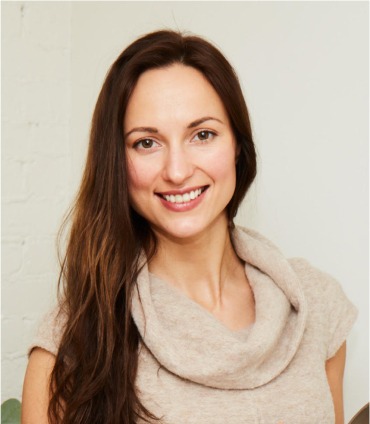 VIKTORIA KROSHYN is an ITEC International Licensed Medical Esthetician and has developed a stellar reputation for herself as a wellness and beauty consultant in the Hamptons, Saint Barths, & NYC. Having spent her early years in Ukraine, she learned that nature provides a cure for all. Now she brings a passionate, holistic approach to the table. Master of Sports in Aerobics certification led to a deeper understanding of the body and a sensitivity to its needs. Viktoria combines that experience with her passion for health, beauty, and wellness.
Book a treatment
Viktoria's recommendations
Gives me instant brightening and a refreshed youthful look because it improves circulation and depuffs. It feels so light, even though it's very nourishing and works on smoothing fine lines around my eyes day by day I'm using it. All due to the unique fermenting and cold pressing method of ingredients.
Literally "all in one" - powerful treatment serum and moisturizer at the same time. After using it for a year I noticed my pigmentation almost disappeared. Hands down - great formulations of all the products of this clean beauty brand. Also, very effective to maintain the results after facial treatments.
Our skin loves minerals! This serum is like a spa trip to Iceland Blue Lagoon. Skin gets so smooth and plump. Very important that it cancels free radical damage - and I'm all about preventative skin care.
Everything starts from the right way of cleansing your skin. This is beyond cleansing that has changed mine! It's an oil-to-milk cleanser that rinses off easily after detoxifying and soothing your skin. I fell in love with the divine scent of it and massaging this cleanser into my skin has become a ritual I look forward to every evening.
Have you heard about Bakuchiol yet - aka wrinkle reducer? This is a natural retinol substitute ( vit. A ) with even more benefits, like antioxidants and nourishing omegas! I can't get enough of it! This oil serum smoothes, brightens and plumps my skin immediately. And the brand is on top of the recycling/environmentally responsible game, offering refills to my beloved products.
My first acquaintance with this brand was through the KAYA JUNGLE FIRMING OIL for the body.It's like an aphrodisiac with earthy balanced aura giving your skin a treat. Now this scrub takes care of everything due to its ingredients like green coffee oil, vitamins A and C, nourishing fatty acids. Skin is smooth, hydrated and radiant. Treat your body like your face!
I've always had impressive results using it at home and in facial treatments. This is my powerhouse serum. Once a week over your face, neck and décolleté as an exfoliating, skin resurfacing, anti-aging treatment. A spot treatment for breakouts or blemishes (3 evenings in a row) makes them diminish and heal quickly!
Such a chic feel and color! Makes my lips look full and attractive without being sticky. I don't wear much makeup, but hydrated and juicy lips with a luxurious sheen is a must.