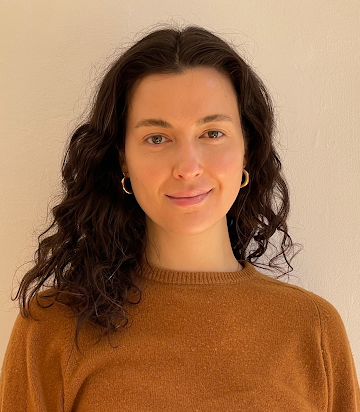 SOPHIE BOLVARY is a Licensed Massage Therapist, with extensive training in Shiatsu and Traditional Asian Bodywork. Weaving together her experiences studying yoga science, holistic nutrition and massage therapy, Sophie's treatments are catered to supporting your body's natural healing ability. Her sensitivity to the body and her integrative approach with touch is deeply restorative and relaxing.
Book a treatment
Sophie's recommendations
I adore this brand as it's steeped in Ayurvedic traditions using natural ingredients to support the body's well-being. This oil is pure luxury! Extremely rich and hydrating and naturally scented with Orange Blossom, Rose and Sandalwood. A perfect product to use professionally and for a moment of self-care!
Made from sustainably harvested seaweed and packed with antioxidant rich, natural ingredients. I love the weight of this oil as it works beautifully for full-body massage and absorbs quick enough to use in real life! The delicate scent of Grapefruit and Cypress really help to wake up the senses! Amazing on the feet!
An absolute classic! This oil does a phenomenal job of toning the skin as it's rich in Omega 3,6 and 9 and Vitamins A and E. I have seen instant results when paired with deep circulatory massage in my own skin and sing it's praises to my clients! The delicate scent of wood and citrus add another level of luxury to this oil. It is by far my favorite gift to give!
This beautifully designed body tool helps to mimic the benefits of a deep tissue massage, without hurting your hands. The shape of the tool helps to provide long strokes to areas of stagnation and tension. I always pair this ritual with a rich body oil to boost circulation. This is a high-quality, virtually indestructible, phenomenal self-care device that will last a lifetime!
An absolute dream to work with. I love this oil as an accessory for a night out. Who doesn't want glowing, hydrated skin drenched in Amazonian super fruits. The delicate shimmer and scent lingers beautifully throughout the night. Skin caressed by moonlight!
The concept of "massage mouth" is something we all joke about in the industry. Receiving a 90-min full body massage is detoxifying and can definitely inspire your thirst! I love this mouthwash as a literal "palate cleanser" after sessions and an absolute MUST for myself before greeting clients. This product is gentle and refreshing!
Anyone who has had a massage with me at Onda knows how much attention I pay to the all mighty scalp! Our scalps are home to some very powerful pressure points which can bring incredible relief to a busy mind. This scrub -while it benefits the health of the scalp, also helps to stimulate the tiny and often forgotten muscles surrounding our head. I love to unwind after a long day with a hot shower and a long scalp massage with this product!