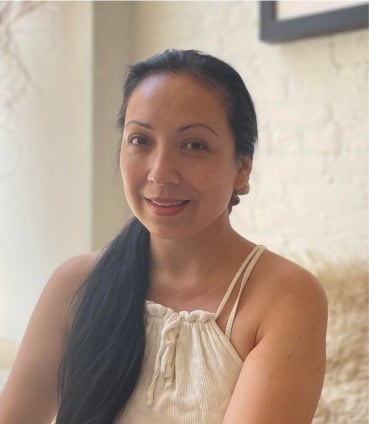 KRISTEN MAY LEE is a holistic esthetician with a repertoire of niche abilities aimed to sculpt and lift the face through a series of manual manipulations. Her holistic treatments will relieve stored tension in the muscles while simultaneously addressing the fascia tissue. Her practices work deep within resulting in beautiful radiant skin. Every treatment is addressed as a work of art complimented by an element of science. She has spent her career gaining an education in rare techniques taught by beauty gurus around the world. Her touch is a unique bliss many notables entrust their faces to for public appearances on TV and runways. Kristen provides a unique skillset that consists of advanced Gua Sha artistry and cupping techniques, intra-oral buccal massage, and The Connective Tissue Method. She aims to make every experience both healing and beautifying allowing every client to re-emerge as the best version of themselves.
Book a treatment
Kristen's recommendations
This is liquid gold for skin that is on the dryer side. Normal skin gets even better with application. A healthy dose of ceramides and fatty acids will nourish the barrier to restorative levels.
This floral potion concocts a blissful radiant glow that smells like a romantic spring day in Paris! Rose Geranium oil provides aroma therapy to stimulate relaxation while also working overtime to brighten and tighten.
I love this serum because its a super soothing agent containing a patented blend of seaweed complexes, while wildly plumping up fine lines from dehydration.
Some sunbathe, I prefer moon bathing! This is the oil that goes with a warm summer night on the beach. I also like to slather it on me in the evening after a warm bath before bed. It allows me to awaken with soft skin ready for a sundress.
My absolute favorite candle to ever sit on my shelf! It sits beautifully in a repurposeful silver container. Botanical waxes with blended notes from the Amazon Jungle melt down to a balmy oil, which you can dip your hands in and proceed to moisturize the body. My own personal hack is using it to hold down flyaway hairs.
Scalp Care has been underrated for far too long but that is all changing. Act+Acre is on the forefront of this revolution. It soothes the scalp while mitigating pollution. Anti-aging Apple Stem Cells encourage healthy hair growth.
No beauty routine is complete without a generous application of SPF. I live for MD Solar Science Mineral Moisture Defense SPF 50. It glides on beautifully without leaving behind a white cast.
A seductive warm blend of Sandalwood and Jasmine petals creates a beautiful scent in this super moisturizing deodorant. It's rich in topical probiotics which will absorb body odors.
This hydrating blend of Icelandic Ocean healing agents cool my eyes down through a metal roller ball. I love letting it rest in the fridge for further depuffing powers.