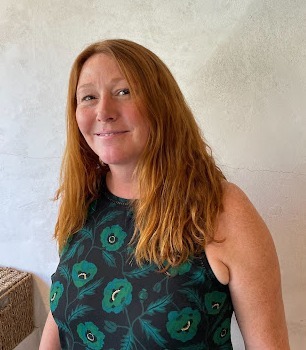 BLYTHE PAYNE is a Holistic Practitioner that has been practicing Therapeutic Deep Tissue Massage therapy since 2001 when she graduated from New York College with an Associates in Massage Therapy. She worked under chiropractors and physical therapists to learn how to manipulate the muscles and facilitate the most effective healing and therapeutic practices. She has attended several continuing education courses in Thai Massage, Active Isolated Therapy, Craniosacral-Therapy, Myofacial/Soft Tissue Release, and Thai Poultice. Later on in her career, she decided to expand her expertise and attend the New York Institute of Beauty to attain her Esthetic License in 2013 and has practiced Holistic Esthetics. She has had a very strong focus on finding all natural chemical-free products that can balance the skin's health and provide anti-aging benefits. She is committed to finding all natural healthy beneficial solutions for her clients without compromising integrity to the skin and the soul. Blythe has an incredible intuition and has begun her journey on BodyMind Coaching to incorporate the client's connection within their body-mind connection to be able to release and heal from pain and trauma. Blythe combines all of the modalities from the massage, esthetic and energy realms to treat each client from where they are and where they want to be.
Book a treatment
Blythe's recommendations
I absolutely love this oil not only for massage but it is an incredibly hydrating and anti-aging formula. The glide and absorption are like none other and with the key ingredients of squalane and vitamins C & E and rosehip oil it is sure to keep your skin glowing and radiant.
This highly powerful antioxidant collagen-producing eye cream is incredible. I am so impressed by how it brightens and decreases puffiness and creates a smoothness in the delicate eye area, while stimulating collagen and tightening the area. With its active ingredients and high performing delivery system, this is one of my absolute favorites.
My go-to for the healing effects of 10% niacinamide bioflavonoids and licorice root. This serum takes the redness away and is so effective in healing acne and is hydrating even for those that live in super dry climates. It also is super effective in skin that suffers from rosacea and dermatitis, as it soothes and heals and delivers ingredients that make the skin feel soft and supple.