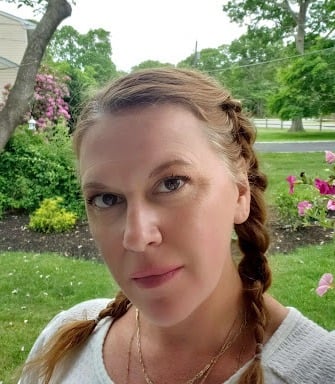 As a graduate of the New York College of Health Professions and someone involved in ongoing educational training, ALANNA LARDARO is not a typical massage therapist. Her goal 27 years ago was not just to give excellent massages to people looking to heal, but to have them understand how to "listen" to their bodies, take care of themselves, and seek the necessary forms of wellness for optimal physical and mental health. From working with surgeons for post- surgical care and treating athletes pre- and post-training, she has never stopped learning in order to provide her clients with the quality service they deserve.
Book a treatment
Alanna's recommendations
I have sensitive skin that's on the dry side, and this cream locked in moisture throughout the day without feeling greasy or looking shiny on my skin. The Hydrating Petal Cream has a very light and airy texture that leaves my skin feeling softer and creates a luminous glow!
This blends phenomenally, (I used a brush to apply.) I don't like to wear foundation, so this is a happy medium for me. This product makes tired-looking skin look radiant and dewy instead! It's so light on the skin that you may forget you have anything on.
Having large pores and dry skin, this cleanser is a miracle. After one week I saw smaller pores and softer skin. Other exfoliators I've used were too grainy and rough for my sensitive skin, but I use this each morning and I am loving it!