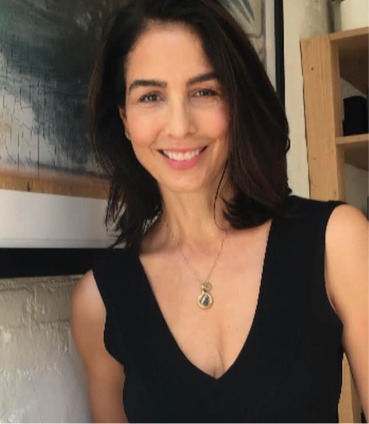 CARA PELOSO worked as a model for years and struggled with skin issues, which started her journey towards healing the effects of travel and stress on her body. In the early 90s, her exploration began with a yoga practice and seasonal cleansing to improve and strengthen her systems. Regular facials were integral to the process and led her to esthetics. Licensed and practicing since 2000 from Atelier Esthetique in NYC, Cara trained in various massage modalities incorporating Gua Sha, drainage, and lifting massage coupled with Radio Frequency, EMS, oxygen, and LED to lift, energize, and brighten the complexion with an emphasis on relaxation. Take a restorative journey with Cara to harmonize mind and body.
Book a treatment
Cara's recommendations
I like to recommend this cleanser for all skin types but especially works wonders on dry or dehydrated skin. Its humectants promote moisture retention and its Fruit Enzymes are amazing as a light daily exfoliation. Also great for sensitive skin because it is fragrance free.
I love this peel because of its synergy of BHA and AHA acids which target different layers of the skin for an overnight brightening and treatment serum. Very good for dull or congested skin.
When I wear a ponytail, I use a dab of this to tame frizz and flyaway hair. It never feels stiff and easily combs out.
This oil-based gel cleaner turns delightfully milky once water is added and easily rinses away. Excellent morning cleanser or the first cleanse in a double cleaning routine.
This eye cream feels cooling and light. This four-ingredient formulation includes green coffee seed oil to tighten the skin and reduce puffiness.
This unique serum helps with hormonal breakouts. In addition, anti-inflammatory ingredients improve and modulate the monthly acne cycle while keeping the skin hydrated. Use this serum under a moisturizer or an oil serum.
Finally, a hydrating SPF! I love this for dry skin that needs a little more hydration in a sunblock. Beautiful extracts like prickly pear seel cactus, cucumber, and Baobab oil nourish the skin with no white residue.